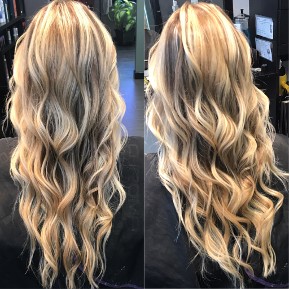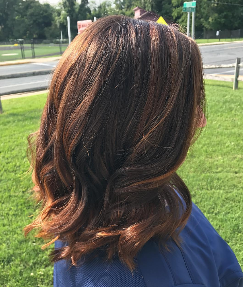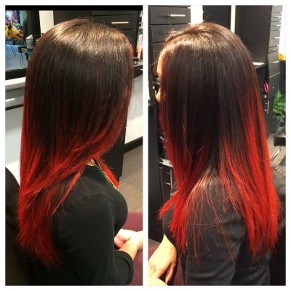 Custom Cutting Services Styling

Women's Cut and Style $55-65 Blowdry and style $35 & up

Women's Cut, no style $45-47 Special Occasion Style $65 & up
Youth ( under 12) $18-25 Bridal Up Styles $85 & up *A deposit is required to hold a date for bridal party appointment

Texture Services

Perms $80 & up
Pravana Smooth Out $100 per hour..
Achieve a flawless frizz-free look with wonderful conditioning effects. Lasts 8-12 weeks.
*A consultation is advised before booking appointment.
Colour Services
Colour and Style $75 & up

Colour Cut and Style $110 & up Men's cut and Style $25-30

Colour cut with Accent Highlights $145 & up Men's Colour $50 with Haircut $75

Colour cut with Accent Lowlights $140 & up The Manly Mani $18

Highlights / Low Light $75 & up The Naked Manicure $20

Balayage & Style $145 & up The Manly Pedi- $40

Glaze- A shiny top coat... $25 *See Nail Services page for more detail

All Colour Services above include an after-colour treatment & styling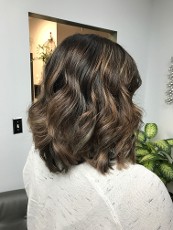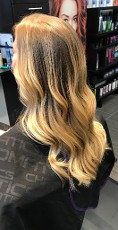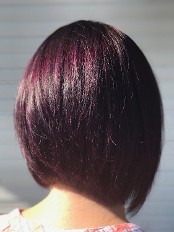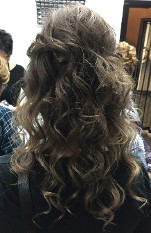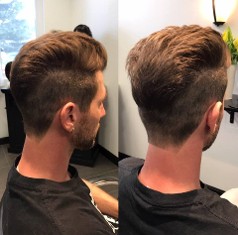 We regret that we have found it a necessary business practice to require a contract and a deposit for bridal parties. To reserve a date, we require a 50% deposit of the usual cost for parties of three or more. (Usual cost is the lowest cost for service, actual cost could be more, depending on length, density of hair, and complexity of design, which is determined by the stylist performing the service, on the day of the service)
*Deposit is due at the time of booking, balance is due the day of service.

Appointments must be canceled 14 business days in advance for a refund.
Cancellations that occur less than 14 business days prior to appointments will result in no refund being issued.
All prices subject to change based on density, texture, and length of hair.