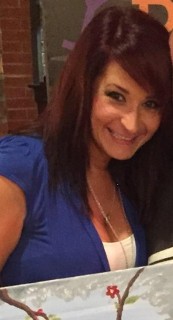 Meet Pam!

She is available Tuesdays, Wednesdays, Fridays and Saturdays.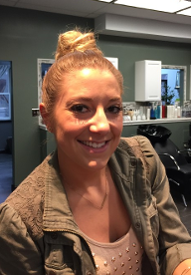 Meet Kimberly!
She is available Tuesday thru Saturday for hair and nail appointments.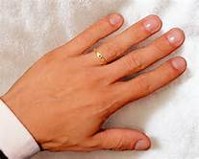 Yes, real men get their nails done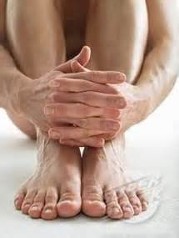 Nail Services
Paraffin Wax Treatment- Hands $10 Feet $10 Both $18

Eliminates dry skin and leaves your hands feeling sooo soft!
Manicure with Shellac or Gelish- Enjoy the carefree way to enjoy beautiful nails! $35

What is it? A full manicure finished with a light-cured gel polish.
The gel polish is a combination of nail polish with the durability of a gel. Maintenance is every two weeks, manicurist will remove the Shellac or Gelish , perform a manicure, and re-apply. Home maintenance is not necessary.

Manicures

The Quickie- For those hurried days when you just need a fresh color. $10
French Quickie $15
The Mani- An Express manicure. We buff, shape, and polish . $18
French Mani $23
The Juniata- Enjoy all the extras. We buff, shape, care for cuticles,
Includes, lotion, massage, and polish. $25
French Juniata $30
The Paint Job- Add designs to any polish...starts at $5
Sometimes, you'll need a little repair,

extra time, and extra care...
We offer the following repair services to keep your natural nails strong and beautiful.
Vita- Gel- $12- A light cured treatment for needy nails,
available in two formulas:
Strength- Helps grow longer, stronger nails, and helps resist chipping for extended wear.
Recovery- Fortifies with an extra dose of vitamins, repairs damage. Recommended for
post- removal of acrylics or gel nail enhancements.
Naked Manicure-$10 (as an add-on to any of our manicures)

Instantly corrects cosmetic nail problems by filling in the damaged areas with keratin,
and by perfecting the nail color with color- correcting diffusers for a beautifully natural look.

Nail Repair- with Fiber Wrap $5 and up
Custom Color- $10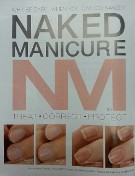 The Naked Manicure- Treat, correct, and protect! Smooths ridges,
fills pits, neutralizes discoloration. Instant results, long term benefits,
a natural look, for natural nails only $26
The Kiddie Mani- For youth 10 and under $12
Just for Men
The Manly Mani - We clip, file, care for cuticles, buff $18
The Naked Manicure for men. Treats discoloration, corrects
and smoothes ridges while maintaining a natural look . $20
Pedicures
The Kiddie Pedi- For youth 10 and under. Includes 1 simple design. $22
The Express Pedi- A quick soak, trim, buff, and polish. $25

The Necessary Pedicure- We clip, file, do cuticle care, lotion, massage and polish. $40 The Necessary French - All of the above with a french polish finish. $45
The Juniata Pedicure- Relax as we buff, clip, file, and massage. Includes
a sugar scrub, lotion, hot towel wrap. polish, heated neck wrap, and a glass of wine. $50

The French Juniata- All of the above with a french polish finish $55
The Whole Shebang- Enjoy the best of both worlds...The Juniata Mani & Pedi Combo $65

The French Shebang- All of the above with a french polish finish $75
The Shellac Pedi- The Necessary Pedicure with Shallac polish.
No waiting for your toes to dry! $60
* Enjoy any of these services while your color is processing. Ask your stylist!
Shellac by Creative Nail Design