Facial Services
We feature Shira Organic products, with all natural, organic ingredients
from whole fruits and herbal pulps, Shira offers a natural approach to skin care.
The Lafayette-
Our European facial. Involves a cleansing, exfoliation, mask, a moisturizing treatment. Includes facial, arm, hand and foot massage.
60min. $75
The Juniata-
Our Signature facial. We cleanse, exfoliate, and moisturize. Followed by a facial or foot massage.
45min. $60

The Revolution-
Our powerful war on aging facial. Delivers the most visible results in the treatment of wrinkles, acne, and hyper- pigmentation.
60 min. $85
The John Hancock-
Our Men's Signature facial which will improve the smoothness of the skin.
45 min. $60

Body Services
The Concord-

Organic back treatment- this therapeutic treatment includes a scrub, a moisturizer,and a massage.

60 min. $50-70

The Bourbon Glow-
This specialty treatment is a total body exfoliation. It is a full hour of a unique hands-on therapeutic experience with results that will leave you glowing.

60 min. $65-85
Specialized Body Wrap-

A theraputic experience... That is customized every month using different organic products.

60 min. $65
Massage Services
60min. $60 75min. $70 90min. $80
The Le Havre-
Our custom massage. A therapeutic massage using a variety of modalities and stretching based on your individual needs.
The Crazy Swede-
A specialty Swedish massage. Long gliding strokes and gentle kneading help to relax the body and mind while improving circulation.

The O'Neil-
The Manly massage for men. Designed to alleviate stress and tension and encourage relaxation.
The Henry El-
The Arthritis Relief massage. Regular massage of muscles and joints can lead to a significant reduction in pain and stiffness, as well as increase range of motion and function of joints.

Add ons


While you relax, you may add the following to your service..

Glycolic Peel-

Great for acne proe skin, eliminates fine lines and reduces apperance of wrinkles $35

Enticing Eye Treatment-

Reduces puffiness and the appearance of fine lines, as well as brightnes and revitalize you under eye area. $25

Collagen Treatment-

Helps to stimulates collagen production. $25

Deep Tissue-

Deeper pressure is beneficial in relieving severe tension in muscles,

connective tissue and fascia. $15


Mini facial-

This service can be added as an upgrade during a body wrap only.

We cleanse, exfoliate, moisturize. $25


Reflexology-

Application of pressure to specific points on the feet. $25


Foot massage-

A therapeutic massage followed by a hot towel wrap $25
Hot Stones-

Warm stones placed on the skin to increase circulation, and metabolism,

and to ease muscle stiffness $10

Paraffin treatment-

A warm dip in paraffin wax to remove dry skin.

Hands/Feet $10 Both $18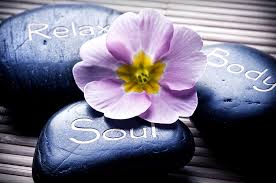 After your facial or body treatment, you may want to consider having your hair shampooed and styled, so you walk out looking your absolute best.
We recommend pre-booking your services so you can get the appointment time to suit your schedule.