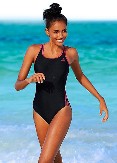 Tis the season!
Now, for a limited time, get a

Bikini or Brazilian, get
a
Lip or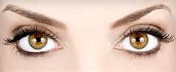 Brow wax FREE!!
We

our clients!

Before sun or after sun, your skin needs special care to
look it's best. Get a facial customized for your skin
with Wendy $50

*Get a FREE moisture masque hand treatment during your facial! Just mention you saw it on our website, and tell a friend!
CHECK OUT OUR SPECIALS PAGE!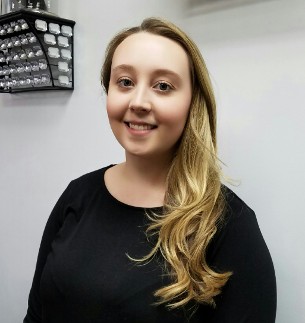 Meet Wendy
She is a licensed Esthetition specializing in waxing, facials and make up, with an emphasis on teen skin care.She is also a certified XTreme Lash stylist.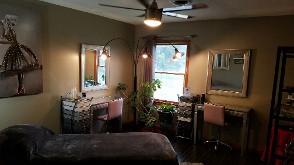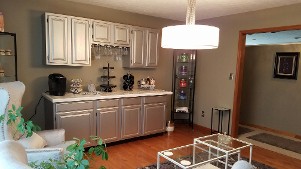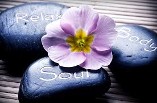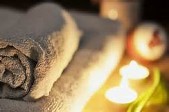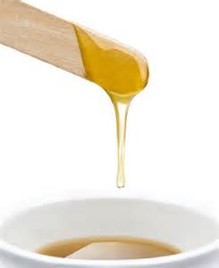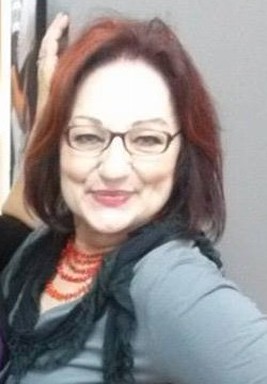 Meet Anny.
She brings a European flair to skin care. She is a licensed Esthetician who specializes in facials, body treatments, and full service facial and body waxing.

Spa Services: Facials, Waxing, Body Wraps & Eyelash Extensions
New! Xtreme Lash eyelash extensions!!!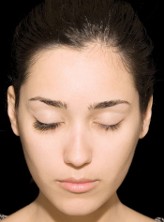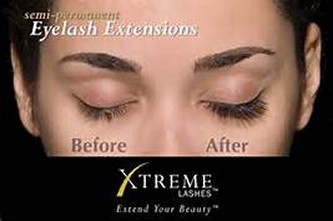 A Full Set Lash Extensions~ $200 ReLash $75

Find "your look"

Natural
Natural Dramatic

Dramatic

♥ For a limited time, any style above $150. Plus, your first two

Re-lashes-$50 with pre-booked appt, after- $75

Prices for Re-Lash appointments are quoted on services performed at THE SALON that's about you.
ReLashes done on extensions that were performed at another salon may cost more, based on the
amount of time and product required to perform the service to our standard.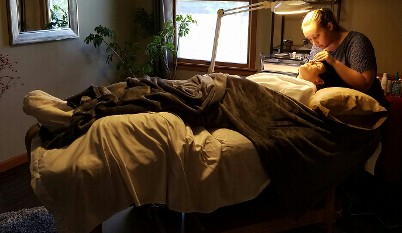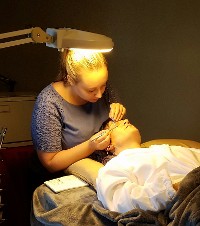 Our spa services are all performed in a comfortable, private setting on the upper level
of our salon. If you are unable to climb or descend a flight of stairs, we can accomodate
clients for facials, eyelash extensions, and massages on the lower level of the salon, in a
private room, with advance notice. Please mention when you are scheduling your
appointment.
You also have the option to upgrade your service by adding perks from our
Upgrade Menu such as a Paraffin Treatment for your hands and feet,
Reflexology on your feet, a hand massage, or, the best foot massage you've ever had
with a hot towel wrap.

After your XTreme Lash service, you may want to consider having your hair
shampooed and styled, so you walk out looking your absolute best.
We recommend pre-booking your Re-Lash appointment so you can get the appointment
time to suit your schedule.
Xtreme Lash appointments take a considerable amount of time. For this reason, we require
a 24 hour notice for any cancellations .Two missed appointments by any one client will result in a need
for a deposit to be paid for the next appointment. Deposit will be forfeited if client does not show up
for that appointment, or if client cancels less than 24 hours prior to appointment.

Questions about eyelash extensions or any of our services? Give us a call. We will be happy
to answer any questions you have. Stop in, and we'll give you a friendly tour.

Waxing Services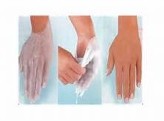 Paraffin Wax Treatment Hands $10 Feet $10 Both $18

Brow $15 Lip $15 Chin $15 Neck $15


Combo ( 2 facial areas) $25

Full Facial Wax $40

Under Arms $45

Full Arms $50

Half Arms $40

Chest $50 Back $50 & up

Back & Chest Combo $65 & up

Full Leg $75 & up

Half Leg $45

The Bikini $45

The Shape-up- Bikini wax & trim $55

The Brazilian- Bikini and beyond... $75

Our waxing services are done in a private setting with your

modesty respected at all times.
Group Events


Grab some friends


Gather the girls


or guys....





Spa days can be customized with the services you want!

Call or stop in for a consultation.

Meet our Facials


We feature Shira Organic products, with all natural, organic ingredients

from whole fruits and herbal pulps, Shira offers a natural approach to skin care.

The Juniata- Our Signature facial. Our own organic experience customized to

the needs of your skin. Using a combination of fruits and vegetables, flowers and

herbs , expertly blended to provide the nourishment your skin needs, we cleanse,

exfoliate, and moisturize, followed by a facial massage. 45 min. $60

The Revolution-Our own organic war on aging. This exclusive facial utilizes

the synergy of Glycolic Acid and Vitamin C to deliver the most visible results in

the treatment of wrinkles, acne, and hyper pigmentation. 60 min. $85

The John Hancock- Our Men's Signature facial -Tailored specifically for

the skincare needs of men, which are often shaving-related, improves the skin's

smoothness and provides hydration for a comfortable finish. Includes cleansing,

hot towel treatment, moisturizer, and a facial massage.

45 min. $60

The Lighthouse- Collagen O2 Facial. This unique facial lightens and brightens

by combining the benefits of collagen and oxygen to protect and restore the skin's

natural balance, imparting a fresh, smooth, supple appearance. Produces a

reduction in redness, increases moisture, reduces roughness and heals skin that

is mature, dry, irritated and sensitive.

75 min. $120

The Lock House- Delivering timeless results, this age-defying facial firms the skin

and noticeably reduces the appearance of wrinkles. It charges your skin with a

mega dose of moisturizers, anti-oxidants, and peptides, combined with Retinol,

to provide the safest, non toxic, injection- free substitute for Botox.

60 min $85

The Market Street Treat- A sweet treat for your face. Look and feel more

refreshed. This natural enzyme treatment rejuvenates, reduces fine lines, helps

skin resist the effects of environmental stress, and gives tired looking skin a

healthier appearance. 60 min $70

The Tydings Park Teen Package- A skincare experience designed to

address the skincare needs of teens, which can include blemishes, oil control,

clogged pores and drama! We include instruction on how to properly care for

their skin, as well as a make up touch-up and make up tips.

60 min. $65

~~~~~~~~~~~~~~~~~~~~~~~~~~~~~~~~~~~

These specialty treatments can be added to any service to enhance your facial experience...


Glycolic C Peel- A wonderful micro treatment for reducing wrinkles, plumps skin, eliminates

fine lines and increases collagen production. $25

Enticing Eye Treatment- This specialty treatment, customized to your specific needs, will

reduce puffiness, and the appearance of fine lines, as well as brightens and revitalizes your

under eye area. $25

Luscious Lip Treatment- With this treatment we pay special attention to your lips and surrounding area.Results are exfoliating, tightening , and firming. $25


Add a Paraffin Wax treatment for feet and hands while you relax during your facial... Hands $10 Feet $10 Both $18




Facial Club at THE SALON

For Women and Men

A regular skin care regimen is important to maintain healthy, beautiful skin.

Relax and let our certified Estheticians Wendy & Anny take care of you.

Here's how it works...

When you join, you get 6 facials- one per month- for 6 months of skincare- $375.

That's 6 facials for the price of 5.

Just for joining, you will receive a choice of a free hand paraffin treatment, or an eyebrow wax.

Each facial will include a facial massage as well as an arm, hand, and foot massage.

As a club member, you will also get 15% off on all Shira skin care products for

maintaining your skin at home.

The Facial Club Menu:

You may choose from the following facials to mix and match, or let Wendy & Anny customize one just for you:

The Lafayette- Our European facial. A luxurious experience that includes cleansing, exfoliation, extraction, and a moisturizing treatment.

The Juniata- Our signature facial. An organic experience using a combination of fruits & vegetables, flowers& herbs designed to cleanse, exfoliate, nourish , and moisturize.

The Revolution- Our own organic war on aging. This exclusive facial uses Glycolic Acid and Vitamin C to deliver the most visible results in the treatment of acne, wrinkles, and hyper-pigmentation.

The Market Street Treat- A sweet treat for your face. Look and feel more refreshed. This natural enzyme treatment rejuvenates, reduces fine lines, helps skin resist the effects of environmental stress, and gives tired looking skin a healthier appearance.

The John Hancock- Our men's signature facial. Tailored specifically for the needs of men, which are often shaving-related, improves smoothness, and provides hydration. Includes cleansing, exfoliation, hot towel treatment, and moisturizer.

~~~~~~~~~~~~~~~~~~~~~~~~~~~~~~~~~~~~~~~~~~~~~~~~~~~~~~~~~~~~~~~~~~~~~~~~~~

Spa Body Services

The Concord- An organic back treatment for problem skin.

This therapeutic treatment has a remarkable detoxifying and balancing

effect on the skin. We use all natural ingredients that cleanse and revive

the skin, as well as maintain oil control. Includes a scrub, a treatment,

a moisturizer, and a massage. 60 min. $70


The Promenade- A revitalizing leg and foot treatment. We cleanse, exfoliate, hydrate, and massage. This service can be added to another spa service. 45 min. $45

The Bourbon Glow- This specialty treatment is a total body exfoliation.

It is a full hour of a unique hands-on therapeutic experience with results that

will leave you glowing. 60 min. $85




The Tidewater Mud Masque- An organic, total body wrap. A combination of Dead Sea minerals known for their healing effects, with French Green Clay and Sea Kelp will detoxify, nourish, and impart a general sense of well-being. We wrap you up in warmth and comfort.While wrapped and relaxing, you may add an upgrade service from the list below. Involves a shower in our beautiful spa bathroom , and a light massage.


75 min. $85

Cocoa Java on the Bay- A total body mud wrap. The scent of cocoa and espresso surrounds your senses. Soothing , yet stimulating, detoxifying, moisturizing, and plumping. While wrapped and relaxing, you may an an upgrade from our menu to enhance your service. Involves a shower, and a light massage.

75 min. $85

Upgrade Menu

Mini facial- This service can be added as an upgrade during a body wrap only.

We cleanse, exfoliate, moisturize. $25

Paraffin treatment- A warm dip in paraffin wax to remove dry skin.

Hands $10 Feet $10 Both $ 18

Reflexology- Application of pressure to specific points on the feet. $25

Foot massage- A therapeutic massage followed by a hot towel wrap. $25

Hot Stones- Warm stones placed on the skin to increase circulation, and

metabolism, and to ease muscle stiffness. $15